Our Vision
Intelligent Buildings
Imagine a Building where lights are dimmed in response to sunlight coming in from the window, room temperatures adjusted dynamically and all emergency lights periodically inspected with a press of a button. A Building that learns its occupants' usage patterns and sets everything accordingly. This is a Smart Building. Smart buildings consume 30%-50% less energy, reducing operation costs by 30%-50%. Smart Buildings improve occupant comfort and wellbeing.
Pollight's Absolutely Wireless Building Automation System (BAS) can turn your building into a Smart Building easily, using the most advanced technologies, based on a secure and scalable IoT network.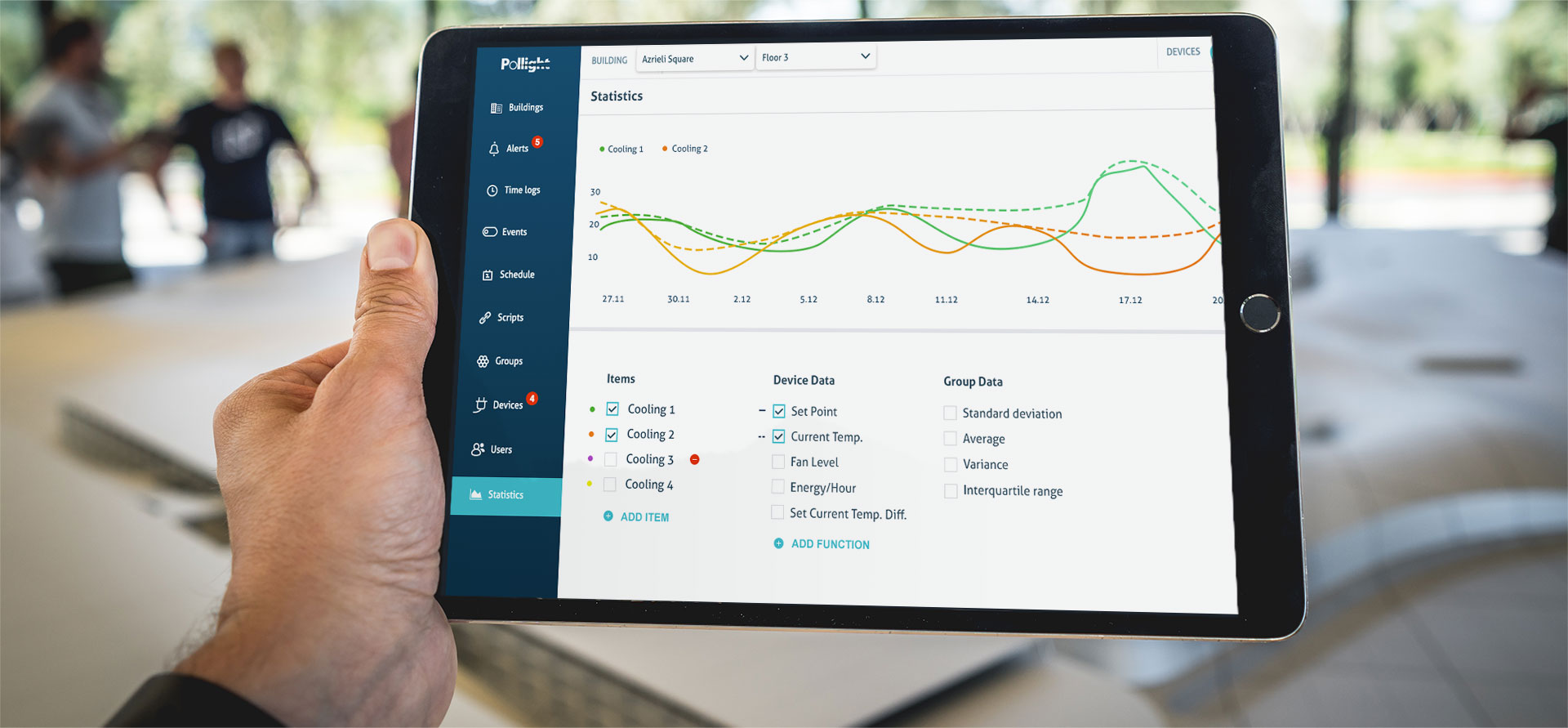 Our state-of-the-art system effortlessly manages all HVAC (Heating, Ventilation, Air Conditioning), Lighting and Emergency Lighting operations. It uses smart devices that continuously monitor, control and adjust the building's environment.
We've designed/developed a flexible and comprehensive Web Application, focused on giving the most straightforward user experience. Functions such as scheduling efficient operation times, grouping devices, setting alarms are all easy to apply. With our web application the building's information is collected and analyzed in order to optimize operations and identify problems so they can be solved quickly.
Pollight's BAS can handle more than one building and is suitable for companies handling a portfolio of buildings.
Our Mission
Delivering smart, secure, completely wireless Building Automation, using innovative AI, to reduce operational costs and create an outstanding occupant experience
Meet the team
Jacob Pollack

CEO, CTO & Founder

Jacob has 20 years of experience in developing and leading embedded systems projects at Elta and EL-OP at Israel Aviation Industries. Jacob has a B.Sc in Computer engineering from the Jerusalem College of Technology.

Jacques Seror

System Engineer

Jacques Zaoui

Code team leader

Reut Krigel

Business development & marketing

Sarah Mrejen

Business development & marketing